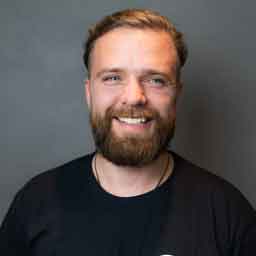 Marius Korbmacher
Software Architect - literally
Moin, my name is Marius. Did you notice how f***ing fast and clean this website is? I can do that for you, too!
I am a full-stack web-developer from Germany, focusing on building performant websites using the individually best-suited tech-stack. My favorites are Laravel and Nuxt/Vue, though.
For almost a decade now, I've done remote work for agencies, worked as a permanent employee and built digital products by myself or collaborated with talented people. I am happy you are here, take a look around!
See more
Skills
What I can do
I love finding the best tech-stack for the right project. That is why, over the years, I tried a lot of technologies. Some of them were left behind, some stayed with me until today:
What I love
Laravel

Vue JS

Nuxt

Tailwind CSS/UI

Cloudflare
The following technologies are also part of my history, but they either are not important enough to be highlighted or I prefer to not use them anymore:
HTML
Javascript
CSS
PHP
SEO
Apache
Nginx
AWS
MySQL
Magento 2
CakePHP
Wordpress
Quasar
Bootstrap
Photoshop
Illustrator
InDesign
Sublime Text
VSCode
Git
Composer
NPM
Yarn
Google Analytics
Matomo/Piwik
Slack
Notion
Asana
Missive
Projects
What I did
At my permanent job, I was responsible for the web infrastructure of one of Germanys biggest cosmetics companies. I took care of their B2C-webshop including the underlying infrastructure like CMS, PIM and merchandise management systems and its successful exchange of data. Additionally, I was responsible for a B2B-shop and multiple sub brand websites.
Besides, I did various projects of a large German TV broadcaster and some smaller projects from customers of every industry.
In my personal time, I regularly work on smaller web projects and on my own ideas, or collaborate with friends and colleagues. Right now, I am part of a small indie hacker collective called coders.fail. We tinker around testing different business ideas, test various web technologies and try to document our journey.
Values
What I believe in
Respect If you find yourself regularly shouting at others, please do not contact me. I praise mutual respect and clear communication.
Reliability I stand by my word, I am always on time and I demand the same from my clients and partners. Ain't nobody got time for waiting.
Minimalism I love minimalistic design and in particular minimalistic code. Do not repeat yourself. Build only what you really need. Do not repeat yourself.
Curiosity vs. consistency There are a lot of tech-stacks on the market. I love discovering many of them, while sticking to some established ones that are battle-proven.
Contact
What is next
Want to work with me? Just shoot me an email to [email protected] or use any of my social media channels you find on this site.